Supermaritime Cotonou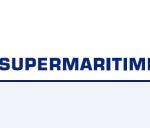 Supermaritime Cotonou provides vessel & port agencies and logistics / supply chain services to a wide variety of
customers in various industries. In addition to its general services, the company also offers offshore logistics services to the West-African Offshore / Oil & Gas industry both to permanent clients and on a project basis. The services provided by Supermaritime Cotonou are performed in accordance with the group's stringent Health, Safety
and Environmental policies and the group's code of conduct and ethics policy, and include: Local supply chain and cargo transportation management services, Import and Export Customs clearance services, Local warehousing and distribution services, including container stripping/stuffing and more.
Listing ID

:

1406

Type of Logistics Services

:

Freight Forwarding, Road transportation, Material Handling, Customs Clearance, Warehousing, Import & Export

Size

:

101-500 employees

Working Days

:

Monday to Friday

Business Hours

:

8am-5pm