EverPack Ghana Limited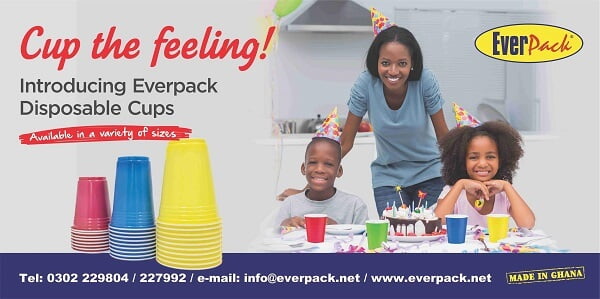 EVERPACK LTD was born in the heart of GHANA in the year 1998. Ever since we started our business, we have been devoted to creating innovative and high quality products. We are a family owned business, so trust and loyalty towards the customers are found within the structure of our company.
EVERPACK specializes in Paper ware & Plastic disposable products, and well Established over 350 engineers and employees, it grew to become one of the market leaders in the region. Our Goal is to meet the requirements of the Global standard for packaging and packaging materials with a scope in extrusion, thermoforming of disposable plastic cups, containers, trays, plates, bowls.
Listing ID

:

19622

Founded in

:

1998

Manufacture

:

FMCG, Packaging, Papers, Plastics & Rubbers

Size

:

101-500 employees

Working Days

:

Monday to Friday

Business Hours

:

8am-5pm