Cape Gate Motors and Repairs Cape Town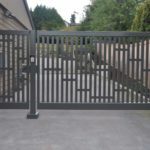 Gate Motor Repairs Cape Town # 1 – Centurion, Gemini, Hansa, ET Motors – Gate Motor Installers – Cape Gate Motors and Repairs Cape Town Cape Town
——
Cape Gate Motors and Repairs Cape Town Cape Town – Electric Gate Motor Experts. Quick Prices quote , Total Variety of Spare Parts.
—–
Budget friendly Gate Motor Repairs and Brand-new Installations
24 Hour Response.
Repair your gate motor in 1 hour.
Prompt Get in touch with Outs.
Skill with all of primary gate motor companies
————–
Welcome to Cape Gate Motors and Repairs Cape Town
—————
Gate motors do break or become unreliable ever so often, but here at Cape Gate Motors and Repairs Cape Town we know how crucial a working gate is for your basic safety. We have teams around Cape Town all set to deal with your gate motor. We hold a complete variety of spare parts for all the top manufacturers such as Centurion, Gemini, ET and Hansa Gate Motors in both the sliding and swing gate choices. Our call out costs are extremely reasonable and we almost always wrap up repairing the gate motor in less than 1 hour. We set up brand new gate motors and also service or overhaul old, existing motors. Aside from gate motors if you need to get your garage door fixed or any other access control we have expertise to restore or fit brand new.
Swift, economical assistance is our motto at Cape Gate Motors and Repairs Cape Town, Give us a call today!
Cape Gate Motors and Repairs Cape Town
111 Buitengracht St
8001
Western Cape
021 300 2634
https://www.facebook.com/Cape-Gate-Motors-100935531300792/
https://www.hellopeter.com/cape-gate-motors
—–
Anything Gate Motor we can do
—-
A couple of the services and installation approaches we offer include :
– Gate motor repair same day
– Garage door automation put in
– CCTV, electric fencing and other security options
– Regular motor services to keep them running in top condition
– Specialising in personal driveway access and complexes
– Swing gates and sliding gate automation
– Garage Door Repairs
– Secure your gate motor with a security bracket
——
Companies our staff sell and service
—–
Look no further, Cape Gate Motors and Repairs Cape Town has the full selection of gate motor specific products in stock!
Centurion Systems Gate Motors:
Centurion Automation is South Africa's well known distributor of automation, gate motors, access control and garage door openers. They offer entirely programmable electric gate motors for not only light residential use but also heavy duty commercial use. Some of the variety includes the Centurion D10 heavy duty variety, the Vantage swing gate options and the well-known Centurion D5 Evo variety and also the A.
Gemini Gate Motors:
Gemini is a more very affordable alternative but still just as in demand as Centurion. Their variety includes the GEMINI DC Slider and GEMINI DC Swing. They provide both swing and sliding gate selections.
———————-.
Commonplace issues.
Gate Motor Issues
——————-
– Your remote control quits functioning.
If you have tested that the gate is working with other remotes and tried changing the battery and the gate still won't operate, then you have an issue with your remote control. Stop by, we can provide and programme a new remote for you.
– The gate doesn't stop where it is expected to or doesn't stop at the end.
This is a prevalent problem that is time and again related to the oil in the motor resulting in the sensor to not reflect where the indicator is. The best way to solve this issue is to contact a service technician who will come out and asses the issue and clean the oil off the sensor.
– Beeping sounds coming from the motor.
Gates regularly make a beeping noise, this is generally the cause of power outages and low battery notification. This could mean that you either have a defective battery or you could possibly have damaged power to your gate motor. Call us, here at Cape Gate Motors and Repairs Cape Town we carry new batteries, we will test and if needed replace your 12v battery with a new one.
– If your gate stops reacting or moving in any way.
In this situation, the very first thing you will need to do is inspect if both the breaker and switch are functioning. If you are able to open the gate motor box, look if the lights are on, if they are not on it means you have a power complication. If the lights are on, this could mean your remote control is either damaged, broken or the batteries are flat.
A beeping sound is nearly always the cause of power outages and low battery notification. You may have damaged power to your gate motor or your battery could be damaged.
Local areas our teams serve in Cape Town
If your gate motor has quit working or you need a price estimate for a brand new install, Cape Gate Motors and Repairs Cape Town can help you! We have teams on the road in Cape Town providing services to the whole of the Cape Town Metro. Just some of the suburbs we visit regularly include:
Cape Town City Stellenbosh Paal Franschhoek Durbanville Belville Blouburgstrand Somerset West Strand Constantia Brackenfell Fish Hoek Goodwood Hout Bay Milnerton Muizenberg
Get in Touch
Please reach out at any time to get a cost-free price quote.
Cape Gate Motors and Repairs Cape Town
111 Buitengracht St
8001
Western Cape
021 300 2634
https://www.facebook.com/Cape-Gate-Motors-100935531300792/
https://www.hellopeter.com/cape-gate-motors
Business ID

:

6987

Founded in

:

2018