Aptech Africa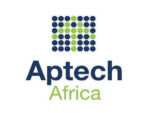 Aptech Africa Ltd is one of the well-established solar energy consultants and water pump specialists in sub-saharan Africa. We offer extensive equipment covering all the diverse requirements in solar energy & water pump based products for all kinds of industries and residential sites. Aptech Africa has proven itself an innovator in the solar industry through its creation of PAY-N-PUMP, a smart solar-powered water pump solution for small-scale farmers in Sub-Saharan Africa. Through the PAY-N-PUMP solution, Aptech is working to provide affordable and sustainable access to water for irrigation, helping small-scale farmers to increase their income. Aptech has also created its own innovative energy storage cabinet solution which is ideal for providing reliable uninterrupted energy in any grid-tied or off-grid location.
Business ID

:

21711

Founded in

:

2011

Business Type(s)

:

Solar Energy, Hydropower

Area(s) of Expertise

:

Consultancy Services, Distribution, Installation, Maintenance

Size

:

11-100 employees

Working Days

:

Monday to Saturday

Business Hours

:

8am-5pm
Not Yet on AFRIKTA? List Your Business Today !
Add your company and give it more growth locally & in other African countries
Get Started Now