For many years, ceramic tiles have been part of beautiful home designs. When installed properly, they are durable and simple to maintain. They create a dynamic first impression and can bring any space to life using colors, textures, and shapes. Additionally, ceramic tiles are one of the most visually appealing structures among building materials. Compared to other tiles, they are less expensive and range from basic to premium quality. However, when choosing the best tiles for your house, there are so many possibilities available that it can be challenging to select the right ones. If you are in Kenya looking for the finest ceramic tile dealers in the country, then keep reading. Here are the five (5) best ceramic tile manufacturers in Kenya with tracking records for high-quality products and good customer service.
1. Twyford Tiles Kenya
Twyford Ceramics Company Limited was founded by Sunda International Group with a total investment of $30 million. Focusing on the production of ceramic tiles, the firm is located near Umma University in Kajiado on 60 acres, which is ten times larger than a local factory. With its substantial size, modern machinery, and immense production capacity, the plant began operating in October 2016. Twyford Ceramics, also known as Keda Ceramics Company, which has operations in Ghana, Zambia, Senegal, India, and Italy, plans to construct a 1.6 million dollar tile plant in Miwani, Kisumu, to address the demand for floor and wall tiles in western Kenya.  Today Twyford is among the top tiles manufacturing companies in Kenya.
Twyford Kenya Address: Factory, Opposite Umma University, Kajiado | Contact: +254729 298 316
2. Ceramic Tile Market – CTM Kenya
Based in Nairobi, CTM Kenya Ltd is a leading retailer in the ceramic tile industry. It offers the largest in-stock selection of floor and wall tiles, mosaic tiles, taps, basins, baths, sanitary ware, and bathroom accessories. Since its establishment in 2006, the company has grown to include six key locations in Kenya: Mombasa, Diani, Kisumu, Eldoret, and two in Nairobi (Ngong Road and Mombasa Road). Its parent firm is in South Africa. With CTM Kenya, homeowners and professional contractors can access a wide selection of tiling products at competitive prices.
As one of the best ceramic tiles dealers in Nairobi, Kenya, CTM also sources directly worldwide top-quality tiles to offer the latest trends and styles for your house. The company provides a unique local shopping experience both in-store and online. For online shoppings, the prices depend on the item's size, weight, and delivery address.
CTM Kenya Address: Ngong Rd, Nairobi | Contact: +254 735 177 700
Read Also: Best Insurance Companies in Kenya
3. Saj Ceramics
Established in 1991, Saj Ceramics was the first company to produce ceramic wall and floor tiles in East Africa. The company's success has allowed it to grow into a large tile supplier for the East African market and beyond. Additionally, all tiles are locally manufactured at their plant in Athi River using modern Italian technologies. Undoubtedly Saj Ceramics Ltd. is a big player in the East African markets and one of the best ceramic tile manufacturers in kenya.
With more than 30 years of combined experience, the well-equipped and knowledgeable team at Saj Ceramics is still revolutionizing the market by establishing trends and satisfying the needs of a steadily growing customer base.
Saj Ceramics Address: Mombasa Road, Nairobi, Kenya  | Contact: +254 722 597 166
4. Floor Decor Kenya
Floor Decor Kenya Ltd is a Kenyan firm with 100% local ownership. It is among the Top 100 Mid-Sized Company in Kenya for 2018–2019 and a multi-award-winning supplier of modern floors. With locations in Nairobi, Mombasa, Nakuru, Nanyuki, Eldoret, and Naivasha, Floor decor offers a large selection of tiling products exclusively imported from Europe.
The company was established in 2012 and is now the licensed sole distributor for major brands. Such as PERGO, Beauflor, Forbo, and Perfilstar from Belgium, France, and Spain. Among its clients, Floor Decor Kenya has served major institutions. For instance Sheraton Kampala, Hillcrest international schools, Swiss port, MFI, and thousands of Kenyan Homes. Over the years, Floor Decor kenya has established itself as one the top tile suppliers in Kenya.
Floor Decor Kenya Address: 1 Kijabe St, Nairobi, Kenya  | Contact: +254 780 955 000
Read Also: 7 Legal Process of Buying Land in Kenya
5. Ideal Ceramics Kenya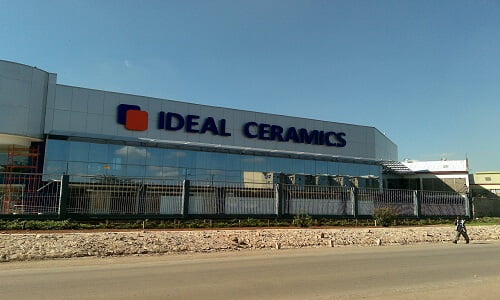 Ideal Ceramics Kenya offers a complete solution from bathrooms, kitchens, and tiles to creating your dream home. Moreover, the company uses green technology at every stage of the production process to ensure that the products are environmentally friendly. The company serves the local and regional market with its four branches in Nairobi, Mombasa, and through affiliated partner outlets in Kisumu, Nakuru, Eldoret, and Malindi. Most of the products are from Italy, Spain, Germany, Egypt, South Africa, China, Malaysia, UAE, Indonesia, India, Vietnam, The Netherlands, and the United Kingdom. This has enabled Ideal Ceramics to be part of the most reliable tiles distributors in Kenya. As the company provides a wide range of products to meet various customer requirements.
Ideal Ceramics Address: Mombasa Road – Opp Sameer Business Park | Contact: +254 718 000 007
Read Also: Best Solar Panel Manufacturers in Turkey
---
---
Discover more on AFRIKTA: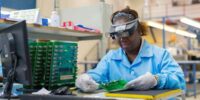 Microtronix Manufacturing specializes in electronics manufacturing. Currently manufacturing for key companies operating in the Mining, Industrial, Commercial, Security and Vehicle & Asset…