AFRIKTA is a digital marketing agency and a business listing that focuses on companies based in Africa. At Afrikta, we firmly believes that success is achieved by helping others to succeed. That is why, as the leading business listing in Africa, we are committed to helping small, medium, large organizations grow their business locally and in other African countries. We are passionate about it and excited to assist companies to reach their goals. We focus on our continent because we know that Africa has a huge business potential, massive natural resources, and enough manpower to make it. So, whether you are an entrepreneur or a corporate, willing to take your business to the next level then you've come to the right place. Welcome to Afrikta!
Making an impact in our communities
At Afrikta, our goal is to help you get more exposure, market your brand and sell your products or services countrywide and across the continent.
Create a dedicated page, professionally designed for your business

Take your business marketing strategy to the next level

Build & boost your brand locally & globally

Trust, Confidence, Reliability. Add video & photos to showcase your work

Get potential clients contact you directly
To visitors, our goal is to help you save time, reduce risks and find the best business for your projects in Africa. We offer you various opportunity:
Get accurate information about businesses in Africa. All under one roof

Connect with reliable businesses for your projects in Africa

Identify potential business partners

Get access to business reviews or add reviews

Get a global view of the African market
Latest Business Listings
ABDOOLAH SOOBRATTEE & BROTHERS CO LTD was incorporated in the year 2000 and has since...
Geovision Services is a global events and branding hub that creates lasting memories by bringing experience...
We have provided Dutch education in Lagos since 1967, under various forms of governance. We...
COMEXAS group started its operations in 1949 within the Bunge Group. The company was then...
Letsema, founded in 1996, is a black-owned management consulting firm at the heart of a...
The Henri Fraise Fils & Cie Group, established for nearly a century in the Indian...
As the most established tour operator in the Kwa-Sani district of Lesotho, known for its...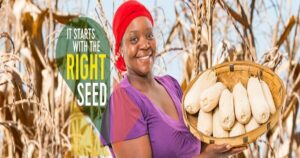 Seedco Botswana has 80 years of experience in the production and supply of certified high-yielding...
Mahlaseli energy is the company that specializes in deployment of renewable energy solutions. Our experience...
Not Yet on AFRIKTA? List Your Business Today!
Add your company and give it more visibility locally & in other African countries
Get Started Now
Get ready to grow your business in Africa
As the leading digital marketing agency in Africa, we help small, medium, and large organizations in Africa promote their business locally and in other African countries.
Our Vision
To create the best and hustle free place to find reliable businesses for any projects in Africa.
Our Mission
To help small, and large companies based in Africa to promote their businesses locally and globally.
Our Values
Innovation – Excellence – Accountability – Respect – Teamwork – Integrity – Focus