AFRIKTA is a digital marketing agency and a business listing that focuses on companies based in Africa. At Afrikta, we firmly believe that success is achieved by helping others to succeed. That is why, as the leading business listing in Africa, we are committed to helping small, medium, large organizations grow their business locally and in other African countries. We are passionate about it and excited to assist companies to reach their goals. We focus on our continent because we know that Africa has a huge business potential, massive natural resources, and enough manpower to make it. So, whether you are an entrepreneur or a corporate, willing to take your business to the next level then you've come to the right place. Welcome to Afrikta!
Making an impact in our communities
Key Benefits on Joining AFRIKTA
Our goal is to help your business grow locally and across Africa. Listing your company on AFRIKTA offers several benefits and opportunities within the African market. Here are some key advantages:
Targeted Audience: AFRIKTA's audience consists of people specifically interested in African businesses. This means you're more likely to reach individuals or corporates who are actively seeking products or services within your region or industry.

Global Reach: While AFRIKTA primarily focuses on African businesses, it also attracts international visitors interested in African products and services. This can open up opportunities for your business to expand its reach beyond local markets.

Credibility and Trust: Being listed on AFRIKTA can enhance your business's credibility. Customers are more likely to trust and choose businesses with a professional online presence.

Improved Local SEO: AFRIKTA's platform is optimized for local search engine optimization (SEO). When people search for businesses in your area or industry, having a presence on AFRIKTA can improve your ranking in search engine results, making it easier for potential customers to find you.

Increased Online Visibility: By listing your business on AFRIKTA, you make it easier for potential customers to find you online. AFRIKTA is a dedicated platform for African businesses, so your listing can be highly visible to individuals and businesses looking for products or services in your industry.

Cost-Effective Advertising: AFRIKTA offers advertising options to promote your business further. Compared to traditional advertising methods, online advertising on platforms like AFRIKTA can be cost-effective and highly targeted.

Supports: AFRIKTA provides 24/7 support to businesses, and recommendations to help you make the most of your listing.
Latest Business Listings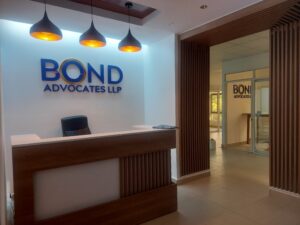 Bond Advocates LLP is a top law firm located at Top Plaza, Kilimani, Nairobi, Kenya....
Since 2012, FTS Travels was considered as a pioneer in online Tourism in the Middle...
Human Resource Outsourcing Agency in Tanzania Offering Human Resource Outsourcing services including employer of records...
Microtronix Manufacturing specializes in electronics manufacturing. Currently manufacturing for key companies operating in the Mining,...
Oathlet Media is a digital marketing agency in Zimbabwe that helps companies to attain maximum...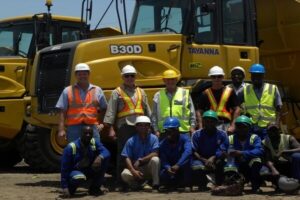 Tayanna is a leading construction company based in Mozambique. The company services include civil contractors,...
Tiem Tours and Safaris is an African safari specialist and tour operator, offering a full...
National Energy Services Reunited Corp. (NESR) was founded in 2017 as one of the largest...
Anton Tech is a engineering & technology company that uses image data remotely sensed from...
Not Yet on AFRIKTA? List Your Business Today!
Add your company and give it more visibility locally & in other African countries
Get Started Now
Get ready to grow your business in Africa
As the leading digital marketing agency in Africa, we help small, medium, and large organizations in Africa promote their business locally and in other African countries.
Our Vision
To create the best and hustle free place to find reliable businesses for any projects in Africa.
Our Mission
To help small, and large companies based in Africa to promote their businesses locally and globally.
Our Values
Innovation – Excellence – Accountability – Respect – Teamwork – Integrity – Focus